Your Gateway to Perfect Portraits: The Canon EF 85mm f/1.8 USM Lens Review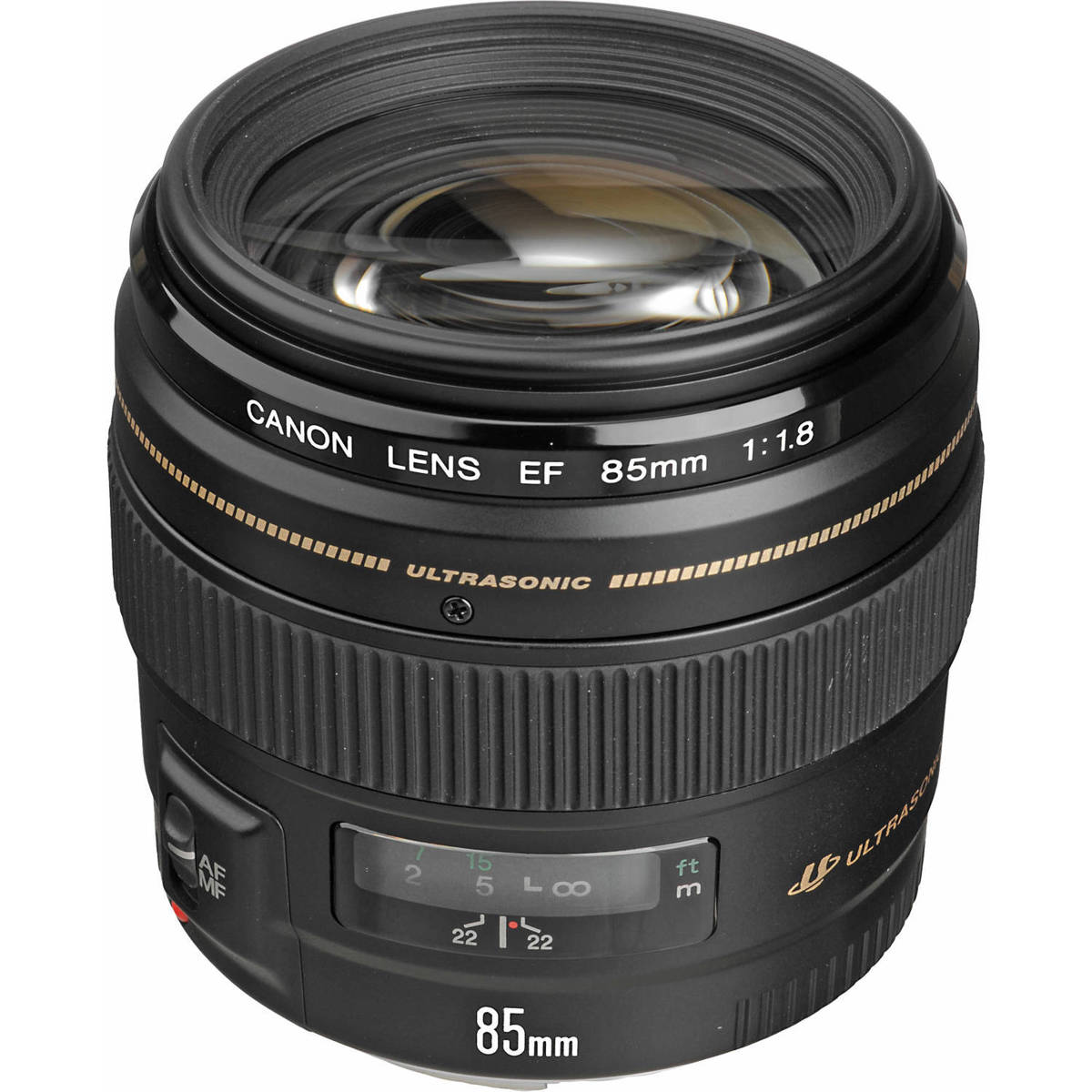 Ever wondered what the secret is behind breath-taking, magazine-cover-worthy headshots? Well, friends, it's time to lift the veil. Today, we're diving into the wonders of the Canon EF 85mm f/1.8 USM Lens, a game-changer for all you portrait enthusiasts out there. Whether you're an actor seeking to nail that perfect self-shot headshot, or a creative looking to add some depth to your portfolio, this lens might just be your new best friend.
First Impressions
Right off the bat, this Canon EF 85mm f/1.8 USM Lens strikes you with its surprisingly compact and lightweight design. While it might not have the shiny, flashy appeal of some of its competitors, don't let its simplicity fool you – it's a beast where it matters most.
Technical Brilliance and Performance
Boasting a medium telephoto focal length, the Canon EF 85mm f/1.8 USM lens produces impressively sharp and clear images at all apertures. Its large f/1.8 aperture is a gem, allowing for creative depth-of-field effects and delivering splendid performance in low-light conditions. Ever dreamed of achieving those creamy bokeh backgrounds that make your subject pop? Well, this lens delivers exactly that with its almost circular aperture diaphragm.
For all the tech nerds out there, you'll be thrilled to know that it's equipped with an ultrasonic motor for swift, nearly silent autofocus. Also, it has full-time manual override, letting you take control whenever you wish without leaving AF mode. How's that for flexibility?
Personal Experience and Comparison
Now, let's talk about my personal journey with this lens. I've taken it on countless shoots, and the one thing that stands out is its consistent performance. The lens handles beautifully, delivering flattering results on portraits by slightly compressing perspective. It's become a reliable companion for my portrait sessions.
But, it's not all rainbows and butterflies. This lens isn't the newest on the market, and it doesn't offer image stabilization, which could be a deal-breaker for some. Compared to, say, the Canon RF 85mm f/1.2L USM Lens, the bokeh isn't quite as soft and dreamy, and the sharpness isn't as edge-to-edge. However, considering the price difference, the EF 85mm f/1.8 USM certainly holds its ground and delivers more than expected.
Community Verdict
Taking a look at the wider community, it's clear I'm not alone in my sentiments. Numerous photographers laud this lens for its clarity, sharpness, and affordability. Despite some minor gripes about the lack of image stabilization, the consensus is that the Canon EF 85mm f/1.8 USM Lens punches above its weight.
To Wrap Up…
The Canon EF 85mm f/1.8 USM lens is a robust, affordable, and versatile lens that delivers spectacular results, especially in the realm of portraiture. It has its shortcomings, but what doesn't, right? Ultimately, the decision lies with you. Are you looking for a budget-friendly, reliable lens that delivers excellent results? Then look no further. However, if image stabilization and edge-to-edge sharpness are top priorities for you, you might want to explore other options, like the aforementioned Canon RF 85mm f/1.2L or perhaps the Canon RF 50mm f/1.2L USM Lens.
Interested in exploring this lens further? Check it out here and dive into a world of mesmerizing portraits.