A Compact Powerhouse That Redefines Portability and Performance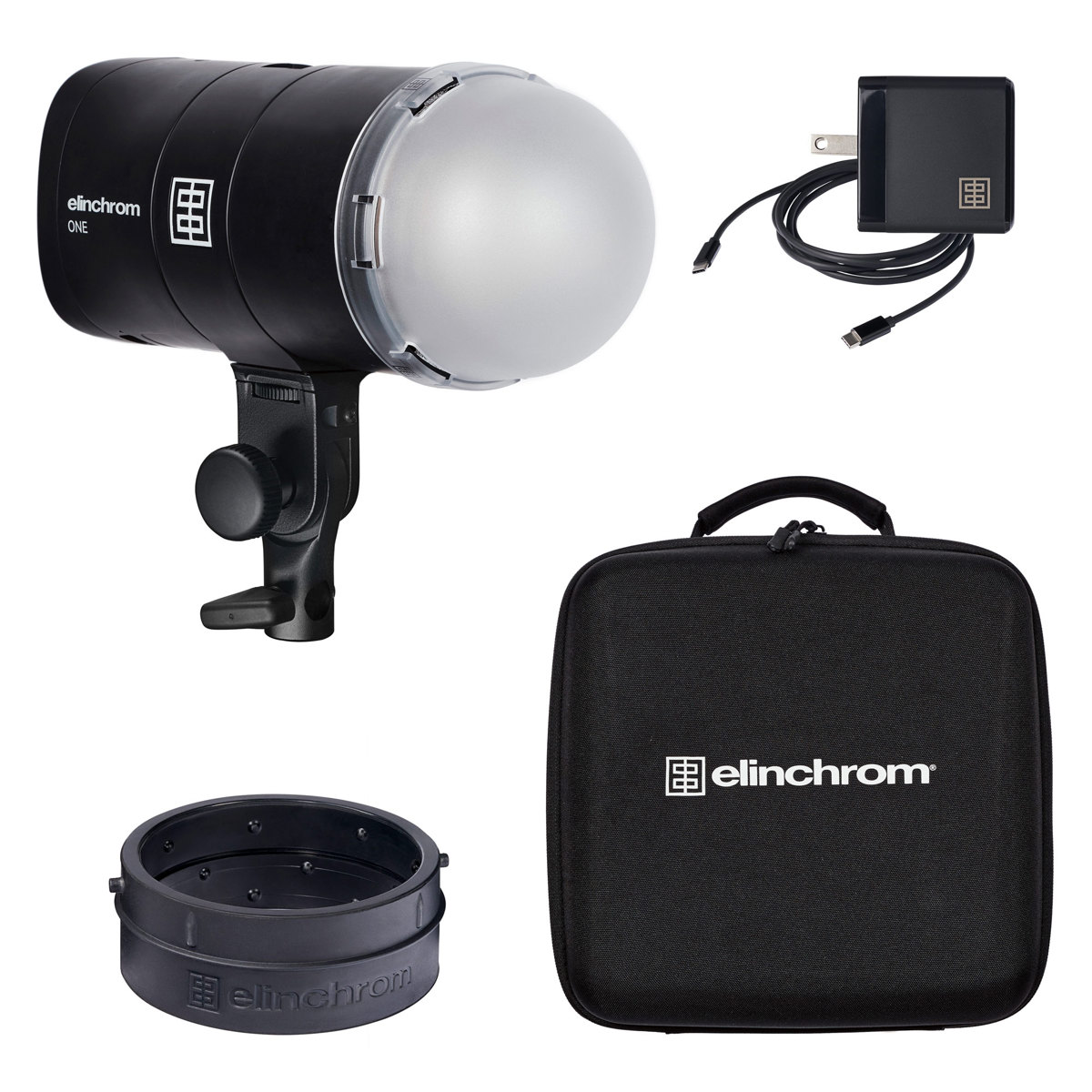 Are you an actor, creative, or dancer seeking a lighting solution that enhances your at-home photo shoots or professional sessions? If so, the Elinchrom ONE Off-Camera Flash Kit is a product you should consider. As we delve into its specifications, functionality, and usability, we'll discuss how this off-camera flash compares to other options on the market.
A Comprehensive Analysis of the Elinchrom ONE Off-Camera Flash Kit
Despite weighing a mere 3.3 lbs (1.5kg), the Elinchrom ONE packs a punch. It integrates a 131 Ws capacity, a Li-ion battery, USB-C Active Charging, TTL, HSS, and a touch interface into its compact form. It's a versatile piece of equipment that can brave the elements on your adventurous outdoor shoots, thanks to its robust, weatherproof build and portable design. The kit comes complete with two off-camera flashes, two OCF adapters, two diffusion domes, two 65W USB-C wall chargers, two USB-C cables, and a backpack.
Experiencing the Elinchrom ONE
Operating the Elinchrom ONE feels intuitive, thanks to its streamlined touch interface. The device is capable of producing 725 full-power flashes on a single charge, ensuring long shoots are never interrupted. Active Charging allows the device to continue shooting while charging, adding to its usability. It also utilizes a newly developed Elinchrom OCF modifier mount, broadening the array of compatible light shapers. And with the ability to achieve an impressive F-45.2 F-stop using the HP Reflector 26 cm, it rivals the performance of units twice its capacity.
Comparisons and Insights from Other Reviews
The Elinchrom ELB 500 TTL Dual To Go Kit and the ELC 125-500 Studio Monolight Kit are other notable offerings from Elinchrom. While these kits provide a higher output, they lack the portability and compact design of the ONE. Additionally, neither offers the same level of compatibility with light modifiers that the ONE does, thereby limiting their versatility.
Final Thoughts and Recommendations
The Elinchrom ONE Off-Camera Flash Kit brings together portability, power, and functionality. Its superior performance, paired with its compact design and robust build, make it a valuable asset for any photographer, whether shooting headshots at home or capturing landscapes on a mountain. However, if you require a higher light output for larger setups or commercial shoots, you might find other Elinchrom offerings, like the ELC Pro HD 1000 Flash Head, more suitable.
Do you want to explore the Elinchrom ONE Off-Camera Flash Kit further and see if it fits your needs? Check it out here.
And remember, lighting is just one part of the equation. To truly bring your images to life, consider enhancing your kit with some effective flash modifiers, like the Elinchrom 27″ Rotalux Squarebox or the 53″ Rotalux Octabox.