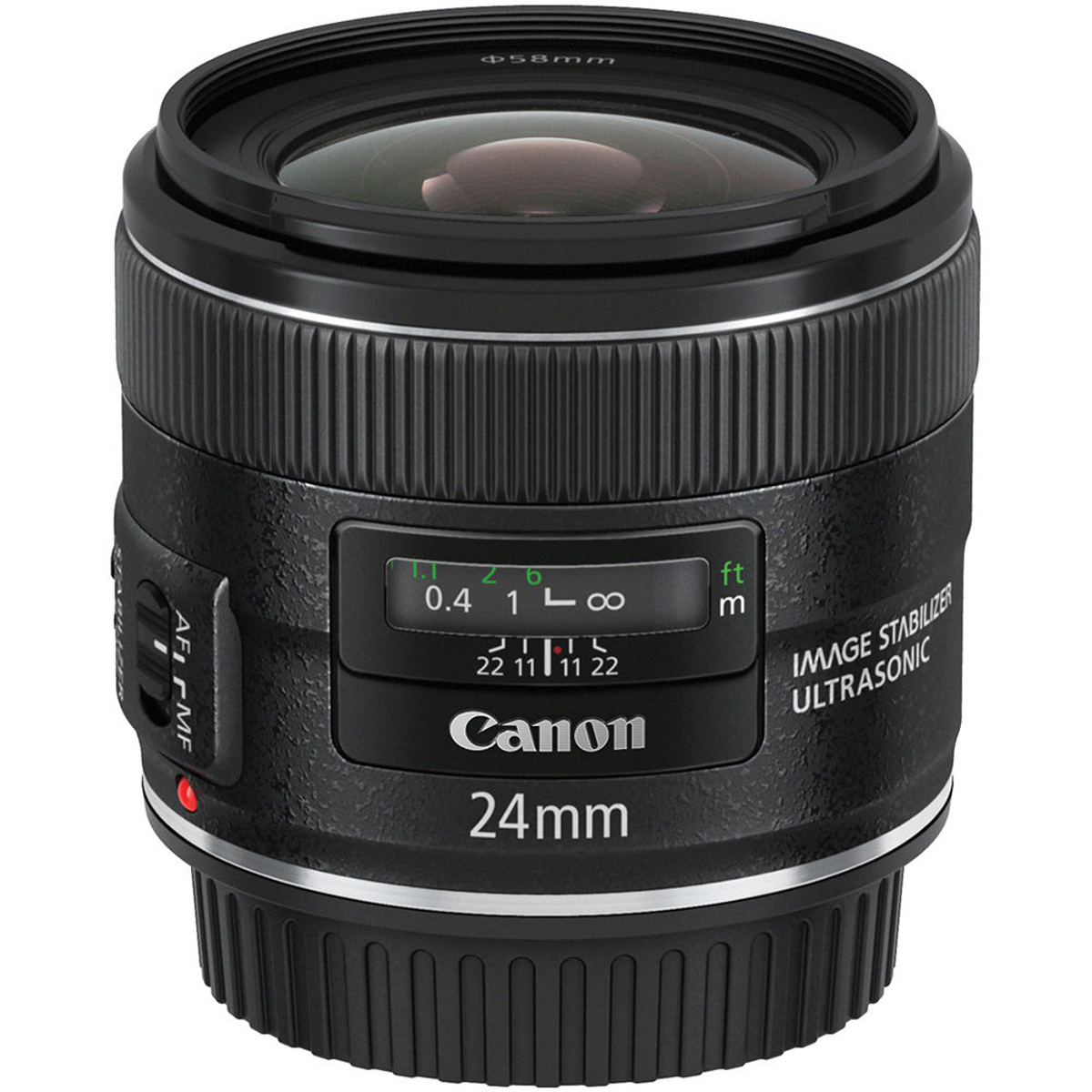 Have you ever wondered what lens could take your photography to the next level? What about a lens that's perfect for both stills and video, with shake correction and fast autofocus? Sounds like a dream, right? Well, not anymore. Welcome to the world of the Canon EF 24mm f/2.8 IS USM lens!
Inside the Canon EF 24mm f/2.8 IS USM Lens
At first glance, the lens looks compact and feels sturdy. The lens is equipped with Optical Image Stabilizer technology, offering up to 4 stops of shake correction. It's a breath of fresh air, especially if you're shooting on the move or in low light conditions.
But here's the catch, is the price tag of $399 justified for this lens? Let's dive deeper to find out.
A Deep Dive into the Features
One of the most significant features of the Canon EF 24mm f/2.8 IS USM lens is its ring-type USM and advanced CPU, optimized for fast autofocusing. The lens also provides a full-time manual focus feature, making it easy to manually focus even while in AF mode.
The minimum focusing distance of 0.66 ft (0.20m) offers dramatic wide-angle images, perfect for capturing landscape shots or theatrical moments. But remember, this lens is not just about landscapes. It's also great for portraits, headshots, and the list goes on.
Comparisons with Other Lenses
So how does the Canon EF 24mm f/2.8 IS USM lens hold up against other lenses? Well, compared to the Canon RF 85mm f/1.2 L USM lens or the Canon EF 24mm f/1.4L II USM lens, the 24mm f/2.8 lens is a more affordable and lightweight option.
However, it's important to note that while the lens offers excellent image quality, it may not provide the same level of bokeh as the higher-priced options.
Personal Thoughts and Opinions
I found the Canon EF 24mm f/2.8 IS USM lens to be a reliable partner for my wildlife and landscape work. The lens provides an excellent wide-angle view, allowing me to capture the vastness and beauty of nature.
However, the lens does show some limitations in low light conditions. While the image stabilizer technology helps, it doesn't completely eliminate the need for a tripod or monopod.
Conclusion
All in all, the Canon EF 24mm f/2.8 IS USM lens offers fantastic value for money. It's a versatile and robust lens, ideal for those looking to venture into ultra-wide-angle photography.
However, if you frequently shoot in low light conditions or prefer a more pronounced bokeh effect, you might want to consider other options, such as the Canon RF 50mm f/1.2L USM lens.
Ready to bring your photography game to new heights? Then check out the Canon EF 24mm f/2.8 IS USM lens today!