Actors, creatives, and dancers, listen up! Today, we're taking an in-depth look at the Canon EF 50mm f/1.4 USM Lens, a piece of gear that's both a necessity and a game-changer for your professional portfolio. Ready to level up your photography game?
An In-depth Look at the Canon EF 50mm f/1.4 USM Lens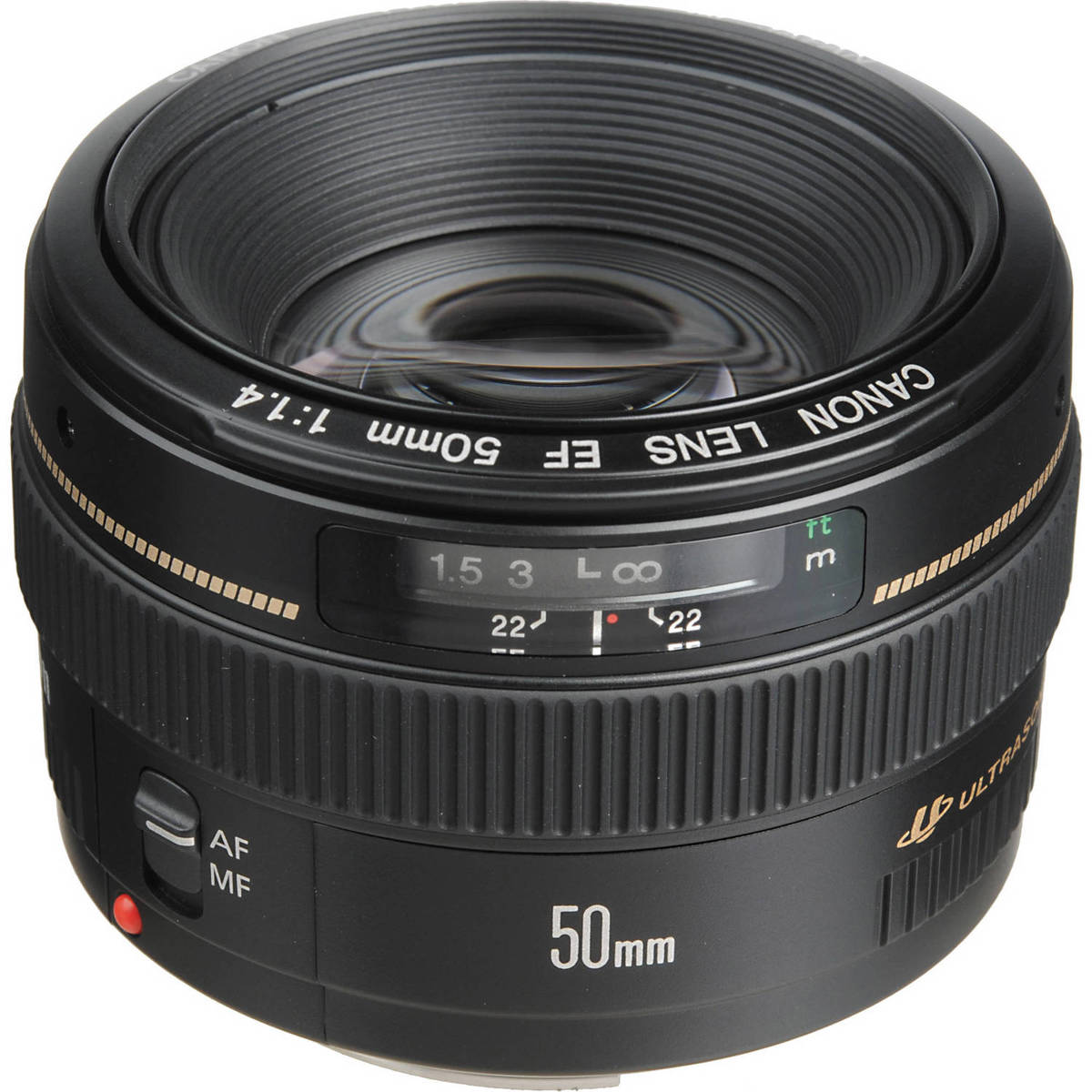 This lens is all about quality and portability. With its high-refraction lens elements and Gaussian optics, the Canon EF 50mm f/1.4 USM Lens has the power to eliminate astigmatism, suppress astigmatic difference, and deliver crisp, clean images with minimal flare, even at the maximum aperture.
One of my favorite things about this lens? Its versatile, compact design that's perfect for a multitude of scenes, from captivating landscapes to intimate portraits.
Experience the Ultrasonic Focusing
Who enjoys a noisy, laggy autofocus? No one, that's who! The Canon EF 50mm f/1.4 USM Lens uses an ultrasonic motor to drive autofocus quickly and silently. It's like a ninja – efficient and stealthy. Plus, the full-time manual override is a lifesaver for those micro-adjustments without leaving AF mode. Pure genius, don't you think?
Aesthetic Out of Focus Backgrounds
Ever wondered how professional photographers achieve those buttery, smooth out of focus backgrounds? The secret lies in the lens' aperture diaphragm. This baby has a virtually circular one, which gives out-of-focus regions a softer, more uniform feel. It makes your foreground objects pop, creating a wonderful depth that adds that professional touch to your photos.
Say Goodbye to Flare and Ghosting
If you've been into photography for a while, you know that flare and ghosting can be a real pain. But don't fret! The Canon EF 50mm f/1.4 USM Lens has Super Spectra coatings that significantly reduce these annoying issues while ensuring accurate color balance and enhancing contrast.
Insights from Other Reviews
Don't just take my word for it! This lens has received rave reviews from other users, too. For example, the folks over at Headshots By Gareth gave it high marks for its versatility and performance.
The Good, the Bad, and the Verdict
Alright, let's sum it up. The Canon EF 50mm f/1.4 USM Lens excels in versatility, image quality, focusing speed, and noise reduction. However, at $249.00, it may be a bit of a stretch for those on a tight budget. Nonetheless, I believe it's a worthy investment for those serious about their craft.
Still undecided? You might want to check out the Canon RF 50mm f/1.2L USM Lens review for a different flavor of a 50mm lens. Or if you prefer a longer focal length, the Canon RF 85mm f/1.2L USM Lens review might tickle your fancy.
But, if you're ready to dive into the world of Canon EF 50mm f/1.4 USM Lens, click here to explore further. Let your creativity run wild!