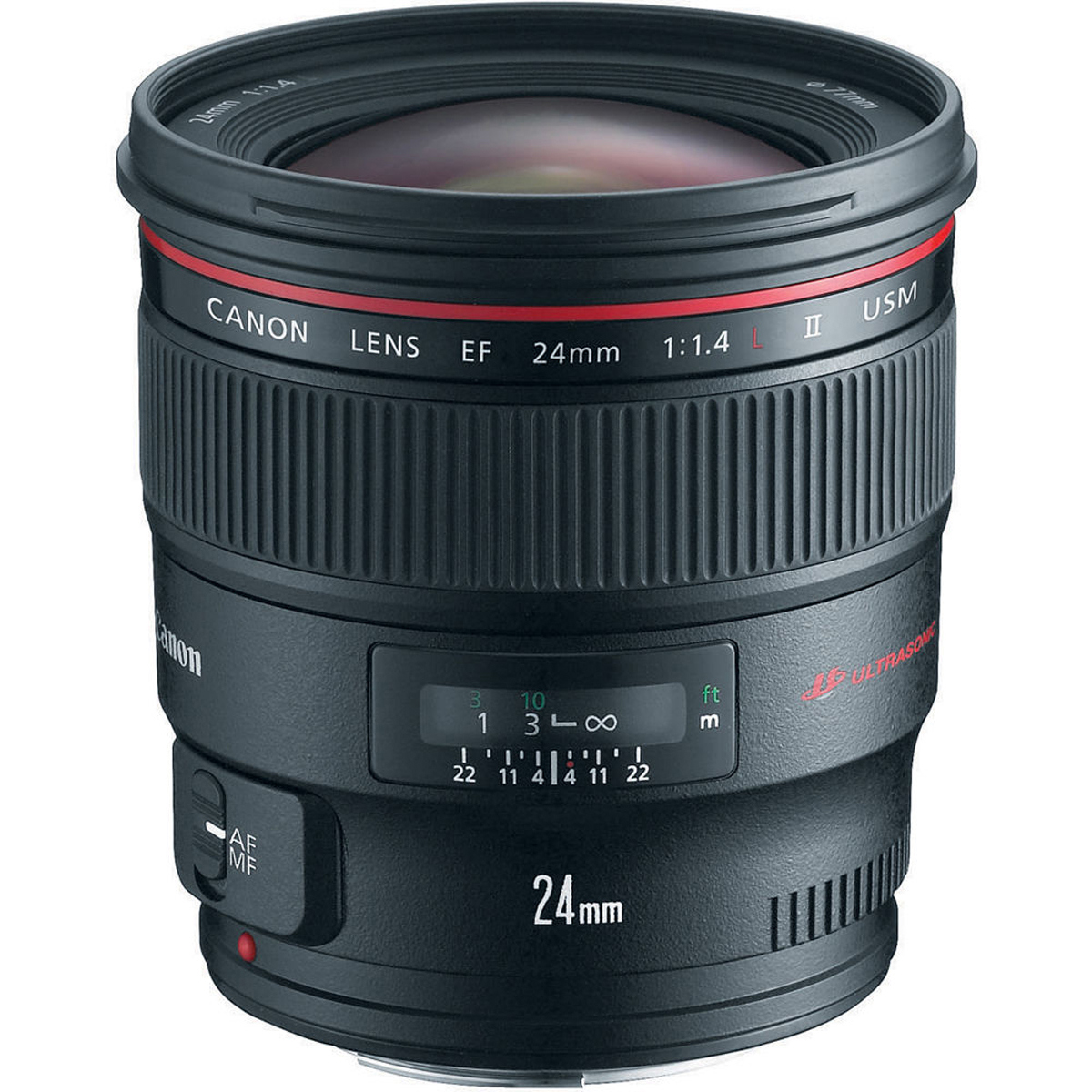 Capturing the essence of an actor, unveiling the rhythm of a dancer, or immortalizing the character of a creative artist, requires more than just a camera. The heart of these arresting visuals often lies in the lens used. That's where the Canon EF 24mm f/1.4L II USM Lens enters the scene. But does it truly measure up to the hype?
Unboxing the Canon EF 24mm f/1.4L II USM Lens
The first impressions? Nothing short of astounding. Canon has once again made a statement with this fixed length L-series lens. The high-precision, large-diameter aspherical lenses provide spectacular sharpness across the sensor – a crucial feature for full-frame sensors. The new anti-reflective SWC (Sub Wavelength Coating) on the lens elements curbs ghosting and flaring, a common menace with many lenses. This promises a game-changing performance in different lighting conditions.
Personal Experience with the Canon EF 24mm f/1.4L II USM Lens
I've had the privilege of using this lens for some of my recent wildlife shots, and to say that I was left impressed would be an understatement. The clarity and depth this lens offers are nothing short of brilliant. Coupled with the Canon EOS 5D Mark IV, the results were stunning. However, the real magic unfolded when I tested it out in my headshot sessions. The details it could capture were truly astonishing, breathing life into the photographs. Though, I did notice a bit of softness at the widest aperture, which could be a downside for some, but the trade-off for the low-light performance was worth it.
What Other Photographers Are Saying
As I dug into other reviews, it was clear that many photographers shared my sentiments. Most of them praised the lens for its superior low-light performance, and the rear-focusing, ultrasonic, quiet and high-speed AF was a hit among wildlife photographers. Some, however, pointed out the heft and the premium price tag as potential downsides.
Comparisons and Alternatives
Comparatively, the Canon RF 50mm f/1.2L USM lens provides similar sharpness but with a narrower field of view. If you're in for an ultra-wide view, the Nikon 800mm f/5.6E could be an alternative, though it's a completely different beast altogether. For those on a budget, the Canon EF 50mm f/1.4 USM and the Canon EF 85mm f/1.8 USM are worthy contenders.
Summary and Verdict
The Canon EF 24mm f/1.4L II USM Lens, with its stellar performance and unparalleled sharpness, is a sound investment for any serious photographer. The slight softness at wide apertures and the premium price tag might be a deterrent for some, but the overall quality and performance it delivers make these negatives worth overlooking.
Want to see this beauty in action? Ready to elevate your photography game? Then hit this link and get your hands on the Canon EF 24mm f/1.4L II USM Lens now!