Elinchrom 27″ Rotalux Squarebox: Your Key to Dynamic Lighting – Review
Curious about the Elinchrom 27″ Rotalux Squarebox and how it can enhance your photography? You're in the right place. This Elinchrom 27″ Rotalux Squarebox review will delve into its features, performance, and its impact on your work, helping you decide if it's the right fit for you.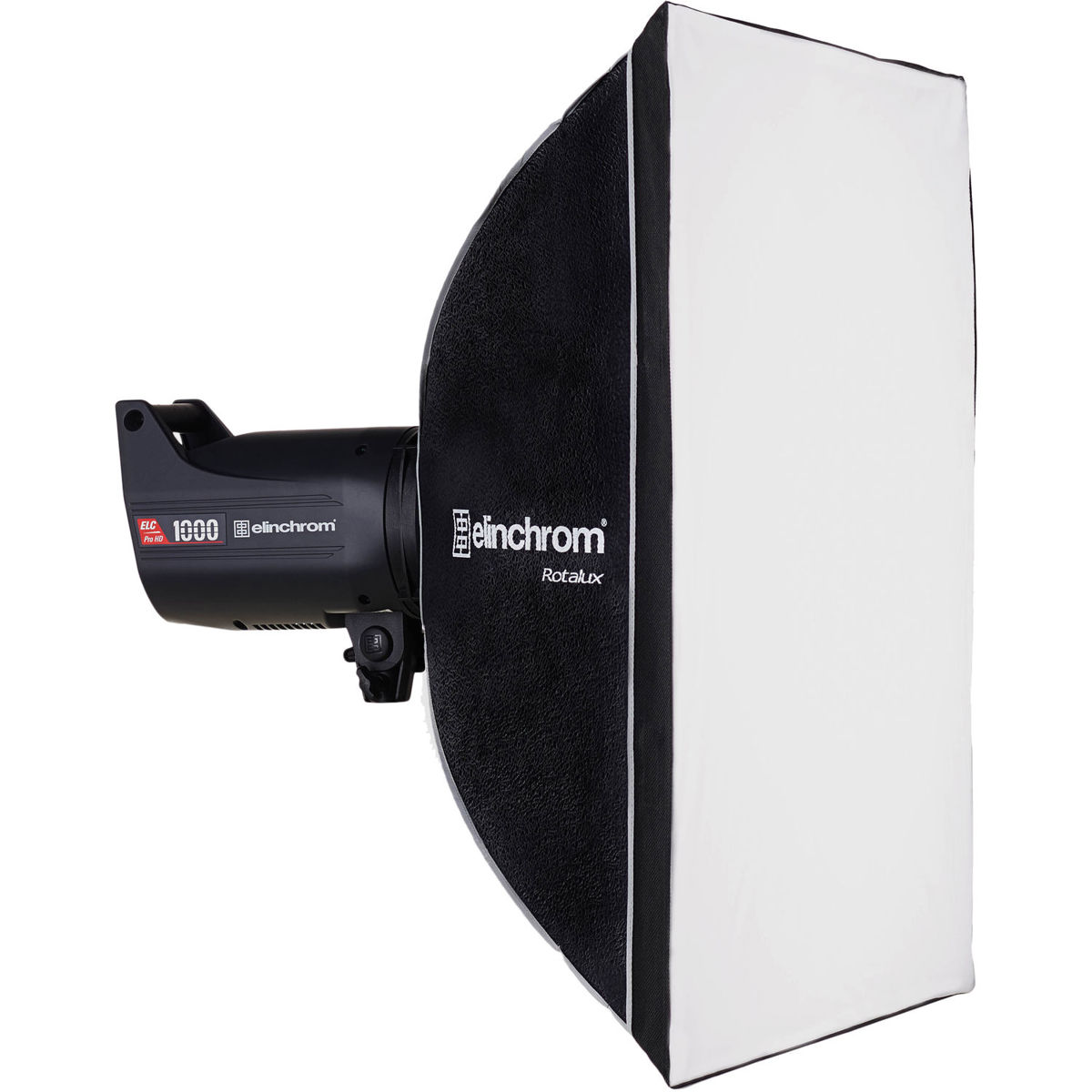 The Lowdown on the Elinchrom 27″ Rotalux Squarebox
The Elinchrom 27″ Rotalux Squarebox, priced at $154.95, is more than just a light shaping tool – it's a gateway to creative freedom in lighting. It's all about versatility and control, giving you the ability to create and shape light to suit your vision. It comes with softbox rods, a black/silver cover, internal and external diffusers, and a handy carrying bag. Do note that the speed ring isn't included and has to be ordered separately.
Using the Elinchrom 27″ Rotalux Squarebox
Setting up the Squarebox can be a cinch, even if you're not a techie. It's all about sliding those softbox rods into place. Once it's up, you'll see the difference it makes in your work. It diffuses light beautifully, reducing harsh shadows, and enhancing subject details. Whether you're shooting headshots, capturing dance movement, or immortalizing a dramatic scene, the Squarebox has got you covered.
Let's talk about the Squarebox's compatibility. I've used it with the Elinchrom ELC Pro HD 1000 Flash Head and the Elinchrom ELB 500 TTL Dual To Go Kit, among others. It worked seamlessly with all of them, delivering consistent performance. You'll find that this softbox can be a vital addition to your lighting setup, regardless of your flash model.
Feedback from the Field
Looking around the web, the Squarebox gets high praise. Many photographers appreciate the build quality and how it transforms their light sources into a large, soft, and directional light. Some do mention the missing speed ring as a downside, which is something you should consider when budgeting.
The Good and the Bad
So, what's the verdict on the Elinchrom 27″ Rotalux Squarebox? It offers amazing light diffusion, easy setup, and compatibility with a range of Elinchrom flashes. That being said, the lack of a speed ring included might be a deal-breaker for some. But if you're willing to purchase it separately, you'll find that the Squarebox is a game-changer for your creative work.
Wrap-up
In conclusion, the Elinchrom 27″ Rotalux Squarebox is a robust, versatile softbox that can elevate your photography to new heights. Its easy setup, great light control, and wide compatibility make it a worthy investment, provided you're willing to buy the speed ring separately.
Ready to level up your lighting game? You can check out the Elinchrom 27″ Rotalux Squarebox here. And don't forget, the right tools make all the difference, but it's your creativity that truly lights up the shot!