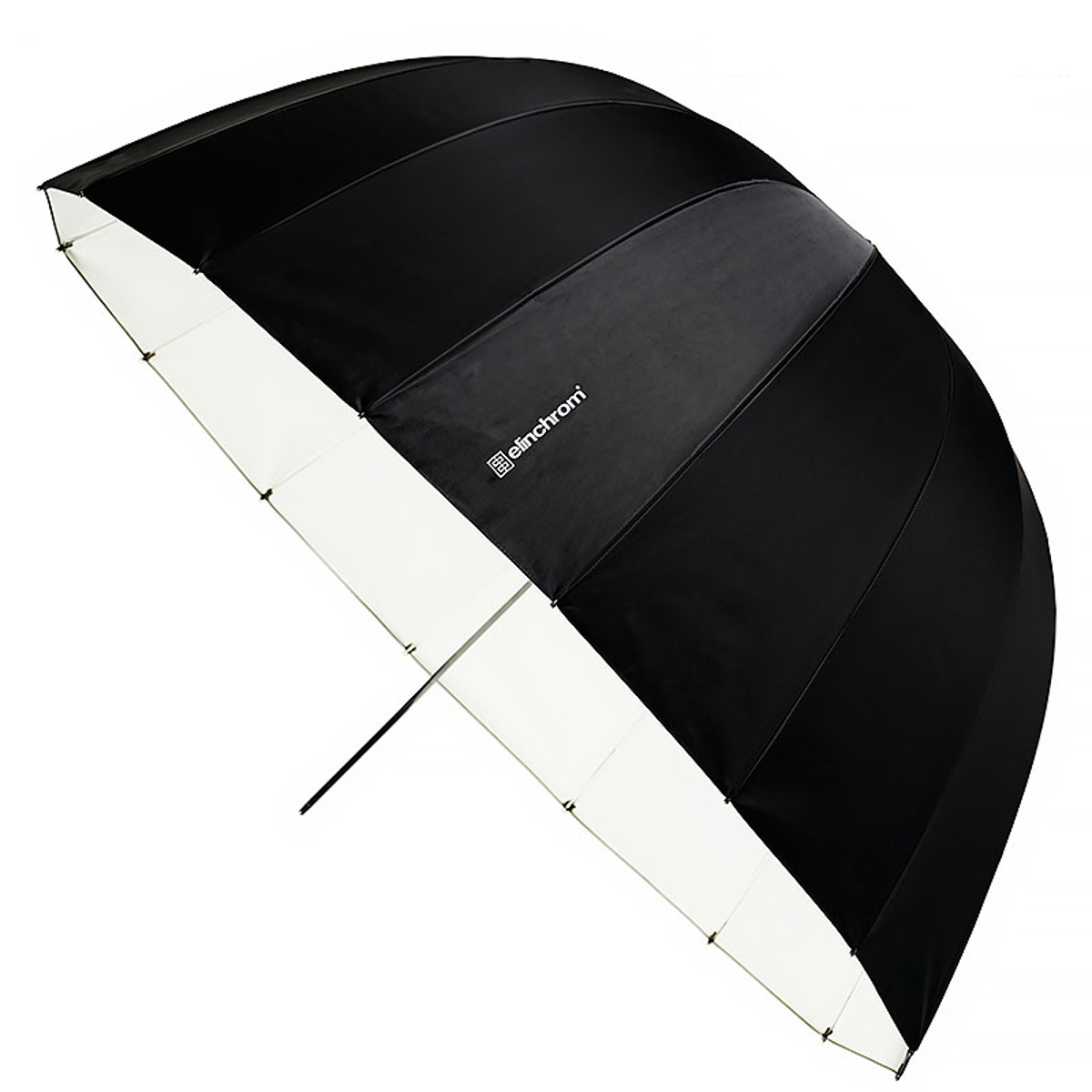 As creatives, we know that every detail matters. That's why today, we're diving deep into the Elinchrom 41″ Deep Umbrella, White. Whether you're an actor, a dancer, or a fellow photographer looking to create professional-grade headshots at home, this could be the tool you've been looking for.
A Closer Look at the Elinchrom 41″ Deep Umbrella, White
Valued at $106.95, the Elinchrom 41″ Deep Umbrella offers a mix of quality, reliability, and convenience. It stands out with its slightly warmer tones and softer shadow transition, but what does that mean for your photography? Let's find out.
The first thing you'll notice about this umbrella is its robust construction. The 16 fiberglass rods ensure a perfect circular shape, offering an ideal light spread that can be easily adjusted by simply changing the umbrella's position. Its white color provides a crispy light that brings more secularity and texture to your photos, perfect for adding that professional touch to your headshots.
Additionally, the Elinchrom 41″ Deep Umbrella, White is not just about the looks. Its functionality is its main selling point. For those who are tired of dealing with flimsy umbrellas that don't withstand the rigors of a photography session, this is a breath of fresh air.
Comparing the Elinchrom 41″ Deep Umbrella, White with Other Products
When compared to other flash modifiers, such as the Elinchrom 27″ Rotalux Squarebox or the Elinchrom 53″ Rotalux Octabox, the 41″ Deep Umbrella, White shines with its unique character.
Unlike the Squarebox or the Octabox, which offer a more direct and controlled light spread, the Deep Umbrella delivers a broader light spread. This difference can significantly impact the aesthetic of your shots, depending on the mood you're aiming for.
However, this isn't to say that one is better than the other. Instead, they each offer different functionalities and results that could fit specific shooting scenarios and styles.
But Is It Worth the Investment?
Let's cut to the chase – is the Elinchrom 41″ Deep Umbrella, White worth the investment? As with any photography equipment, this depends on your needs and aspirations as a photographer.
The Elinchrom 41″ Deep Umbrella is a sturdy, reliable tool that delivers high-quality light control. Its price might seem steep for some, but remember, investing in your craft is investing in yourself. If you're after a professional touch, this could be an excellent addition to your kit.
However, it's also important to note that this umbrella doesn't come with a speed ring, which must be purchased separately. This could be a downside for those looking for an all-in-one solution.
Conclusion
The Elinchrom 41″ Deep Umbrella, White is a worthy investment for any photographer looking to up their game. While it does come with a higher price tag, its unique features and sturdy construction make it a long-lasting tool that can enhance your photographs. But, as always, the final decision should depend on your personal needs and style.
So, are you ready to level up your photography with the Elinchrom 41″ Deep Umbrella, White? Click here to explore it further!