Immerse Yourself in Creativity: Canon EOS R50 Mirrorless Camera – Review
As a passionate photographer, nothing excites me more than getting my hands on the latest photography gear and sharing my insights with fellow creatives. Today, we'll explore the much-anticipated Canon EOS R50 Mirrorless Camera. Will it live up to the hype? Let's dive in and find out!
The Canvas: Canon EOS R50 Mirrorless Camera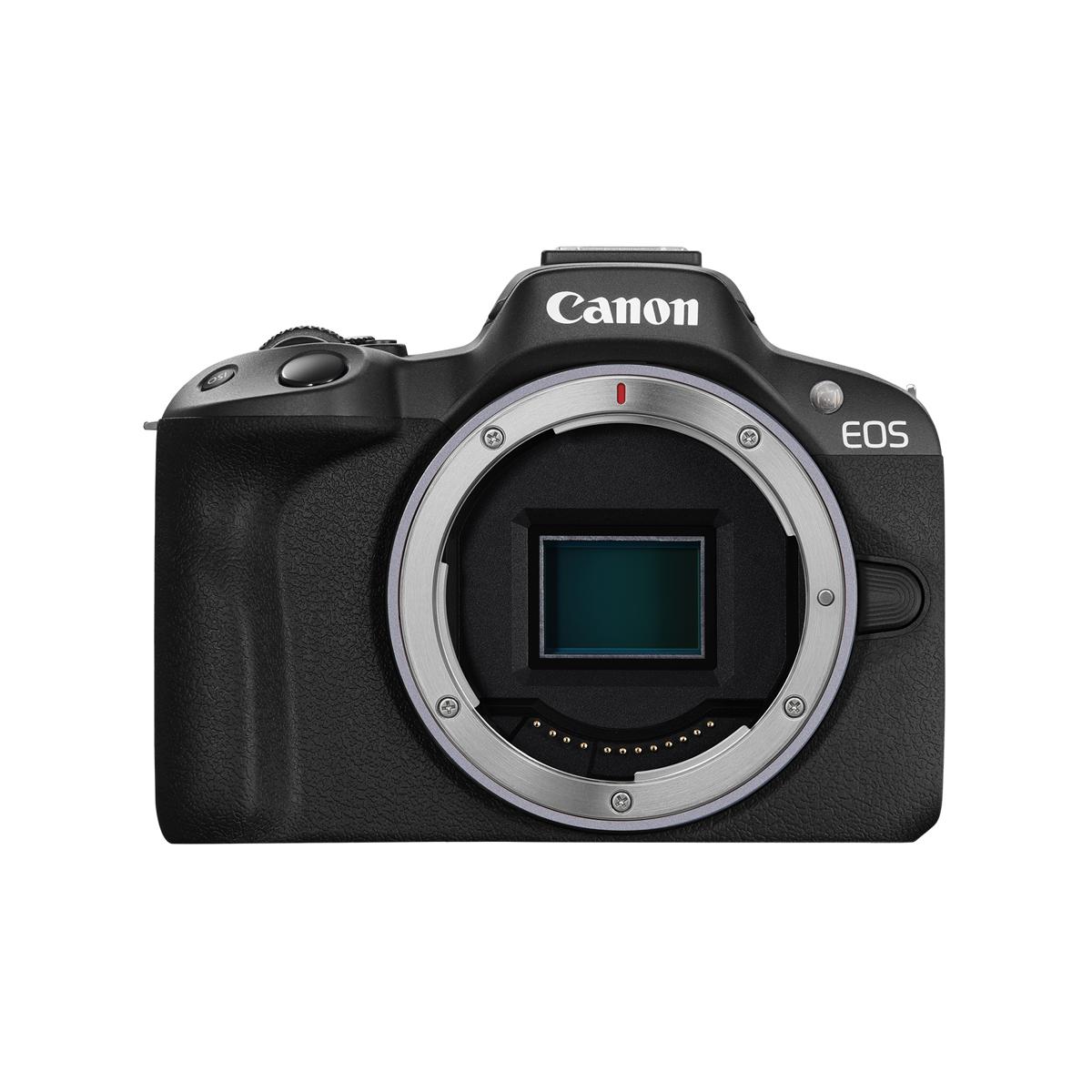 From first glance, the EOS R50 is unmistakably Canon—stylish, compact, and packed with the latest features. Equipped with a 24.2-megapixel APS-C CMOS sensor and the impressive DIGIC X image processor, it aims to provide high-quality images even in challenging light conditions. The Canon EOS R50 also brings videography into focus, offering 6K oversampled 4K movie capture and dual pixel CMOS AF II for fluid, cinematic footage.
First Impressions: Using the Canon EOS R50
Out of the box, the EOS R50 boasts a compact and lightweight form, making it ideal for on-the-go creatives. Whether you're shooting stunning landscapes, snapping wildlife in action, or capturing vibrant street scenes, this camera doesn't feel like a burden. It's also well-suited to dancers and actors in need of a flexible tool to capture compelling self-portraits and audition tapes.
But the EOS R50 isn't just about portability. The autofocus system is a standout feature. With Dual Pixel CMOS AF II, it effortlessly tracks subjects across approximately 100% of the picture area. When shooting moving subjects like birds or dancers in motion, the EOS R50 delivers a performance that rivals, if not surpasses, some of its esteemed peers such as the Nikon Z9.
Comparison with Other Cameras
Comparatively, the EOS R50 holds its own against competitors. It offers comparable image quality to the Canon EOS R5, while trumping the Canon EOS 5D Mark IV in terms of video functionality. However, the Pentax K-3 Mark III might edge it out slightly in image quality, but it falls short in terms of the EOS R50's impressive autofocus.
Other Reviews and Feedback
Among other photographers and creatives, the sentiment towards the EOS R50 is overwhelmingly positive. Users appreciate its intuitive functions, the automatic subject detection and tracking feature, and the high-quality video capabilities. There are some gripes about battery life, but it's not a deal-breaker given the overall package.
The Flip Side: The Negatives
Like all things, the EOS R50 isn't without its flaws. Battery life, as mentioned, is one area where Canon could improve. And while the camera's compact size is usually a boon, photographers with larger hands might find it a little cramped during extended shoots. The EOS R50 also doesn't include an in-body image stabilization system, which is a bit of a letdown considering that feature is becoming increasingly common in mirrorless cameras.
Conclusion: To Buy or Not to Buy?
In conclusion, the Canon EOS R50 is a commendable addition to Canon's mirrorless lineup. It marries excellent image quality with stellar autofocus and video capabilities, all packed into a portable and sleek body. While it does have its flaws, its pros significantly outweigh its cons, making it an attractive option for photographers and videographers alike.
Would I recommend it? Absolutely. Whether you're an actor capturing self-tapes, a dancer filming auditions, or a nature lover shooting wildlife, the EOS R50 could be the tool to help you take your creativity to the next level.
So, ready to make the leap? Check out the Canon EOS R50 Mirrorless Camera here and start your new creative journey today.