Experience Exquisite Lighting with the Elinchrom ELC Pro HD 1000 Flash Head
Hey there, fellow creatives! Are you in the market for a new flash head that gives you superior control over your lighting? Maybe you're planning a photo session for your latest acting role or preparing a portrait series. Either way, this review of the Elinchrom ELC Pro HD 1000 1000W/s Flash Head might be just what you need!
Unboxing the Elinchrom ELC Pro HD 1000 Flash Head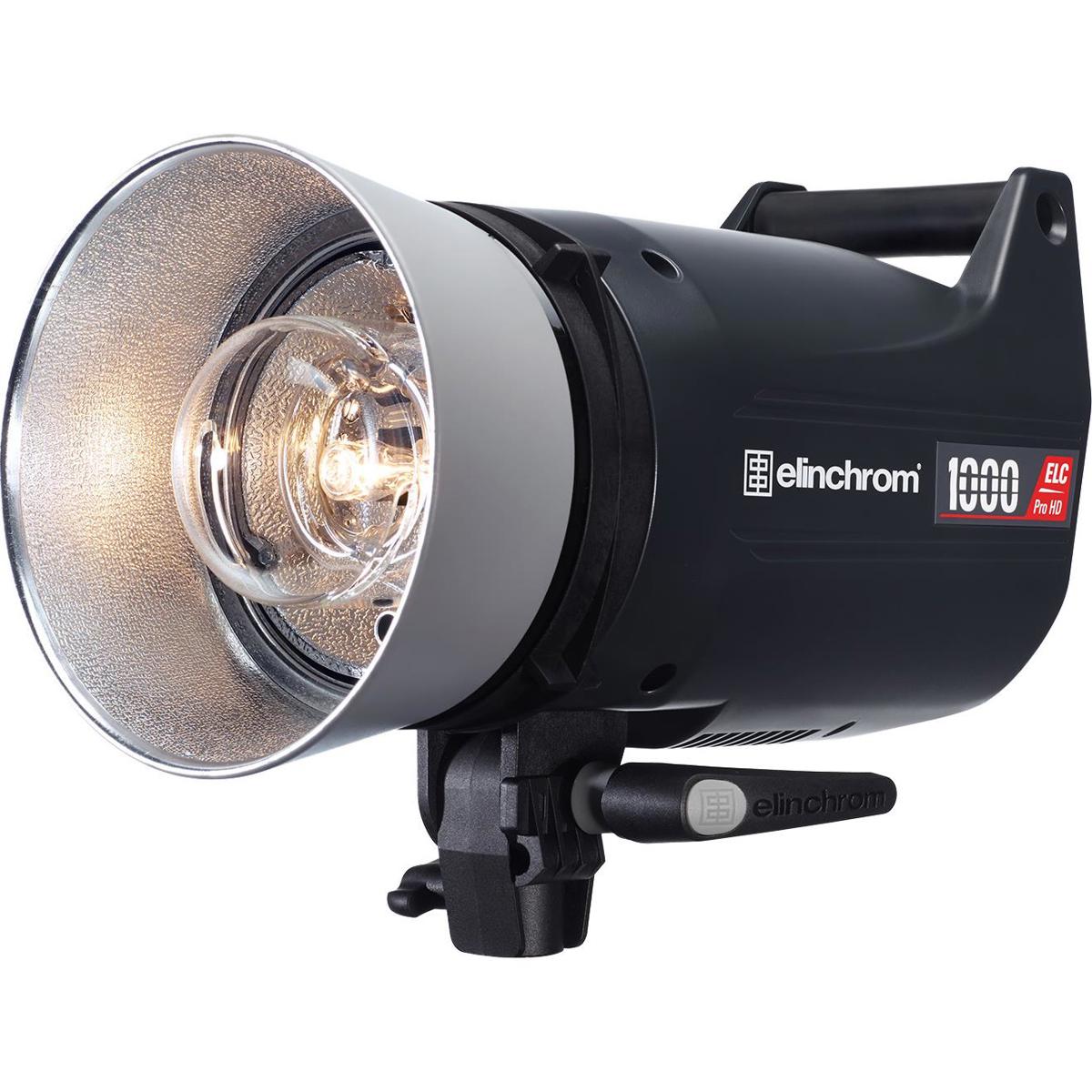 Right off the bat, this piece of kit shows promise. With its solid build and the promise of a range of professional features, the Elinchrom ELC Pro HD 1000 stands as a testament to top-tier monolights. But let's dive a bit deeper, shall we?
Shedding Light on the Elinchrom ELC Pro HD 1000
The Elinchrom ELC Pro HD 1000 isn't just a flash head. It's an investment into professional-grade lighting. The power, variable continuously from 7 to 1,000W/s, mimics the 300W proportional modeling lamp, allowing you to preview your lighting effects. This feature alone could be a game-changer for your work, don't you think?
What Sets the Elinchrom ELC Pro HD 1000 Apart?
What sets this flash head apart is the combination of its speed and power. We're talking short recycling times and fast flash durations that make stop-action shooting possible. Ever dreamt of shooting up to 20 frames per second? With this beauty, it's possible at minimum power! That's the kind of flexibility and adaptability we love, right?
Personal Experience and Other Reviews
From personal use, the Elinchrom ELC Pro HD 1000 stood out with its intelligent low noise, temperature-activated fan, which keeps the head cool and prolongs the life of the flash tube and modeling lamp. Trust me when I say, it's a relief when you're knee-deep in a heated session, and your gear keeps its cool.
Looking at other reviews, this sentiment is widely shared. Many photographers rave about the Strobo Mode, which allows single frame stroboscopic action sequences, and the Sequential Mode, allowing triggering up to 20 ELCs in bursts or a continuous cycle. The community's buzz around this flash head only reaffirms its quality and functionality.
Alternative Options to Consider
If you're looking for battery-powered options, consider the Elinchrom ELB 500 TTL Dual To Go Kit or the Elinchrom ELB 1200 Pack Pro To Roll Kit. These kits provide great mobility for on-location shoots while maintaining Elinchrom's signature quality lighting.
Wrap Up: Is the Elinchrom ELC Pro HD 1000 Worth It?
With its robust features, professional-grade performance, and rave reviews, the Elinchrom ELC Pro HD 1000 1000W/s Flash Head is more than just a tool; it's an asset to your creativity. It empowers you, allowing you to define your aesthetic and take control over your lighting. Isn't that something we all crave?
So, is it worth the investment? My experience and the shared sentiments from the community say a resounding YES!
Ready to take your photography to the next level? Explore the Elinchrom ELC Pro HD 1000 Flash Head here and see the magic for yourself!