Elevate Your Craft with Elinchrom ELB 1200 Pack Pro To Roll Kit – A Gamechanger for Creatives
Picture this: you're a performer, armed with your talent, charisma, and dedication. But there's one more vital weapon you need in your arsenal – a high-quality headshot or portrait. Enter the Elinchrom ELB 1200 Pack Pro To Roll Kit. Is it the answer to your prayers? Let's delve into this review and find out!
The Nitty-Gritty of the Elinchrom ELB 1200
This kit isn't just a lighting solution – it's a game-changer. It comes with a weight of only 4.3 kg, making it your perfect travel companion. But don't let its size fool you. This compact wonder packs a powerful punch with its 1200 Ws output.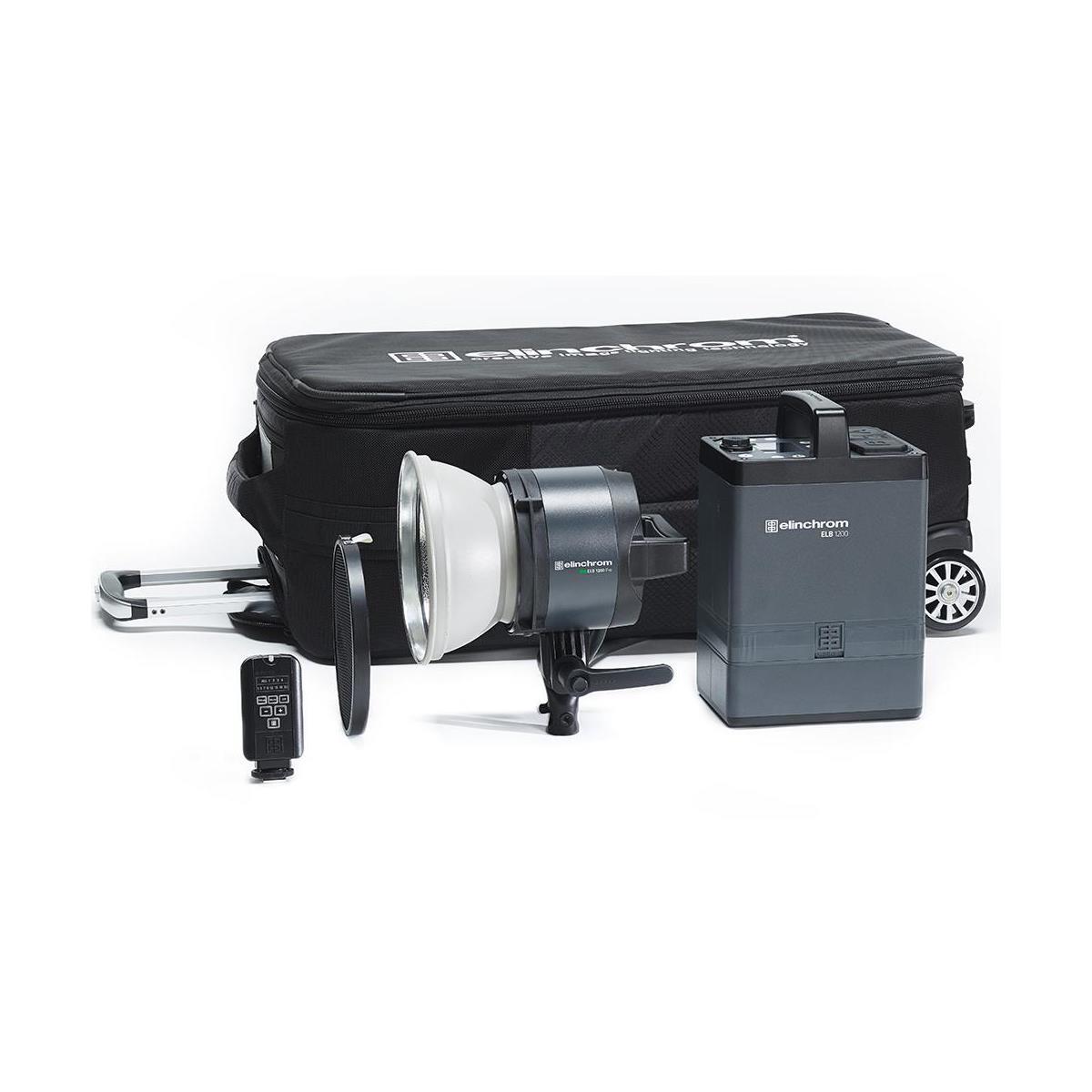 With its large OLED control display, A and B outlets, LED illuminated outlets, and reliable flash duration consistency, you'll be in control of every shot. What's more, the flash heads offer both flash and continuous LED light, which means it's perfect for still photography and video alike.
Personal Experience with the ELB 1200
Let's chat about what it feels like to work with this kit. From the moment you unpack it from its rolling case, you'll sense the thought and care that's gone into its design. Its robust yet lightweight build immediately screams 'professional', just like you.
Whether you're shooting in a controlled studio or an unpredictable outdoor environment, the ELB 1200 is a godsend. Its weather-resistant design ensures that a little rain or dust won't halt your creative process. And the battery? The Battery Air offers 215 flashes at full power, or 80 minutes of continuous light at full LED power. Now that's reliability.
What Other Creatives Are Saying
Don't just take my word for it, the Elinchrom ELB 1200 Pack Pro To Roll Kit is making waves across the creative community. From the energetic dancer to the dedicated actor, its praises are being sung for its reliability, ease of use, and excellent lighting control.
One reviewer said it best, "With the ELB 1200, I have a dependable partner on my creative journey. It's easy to set up, simple to use, and delivers every single time."
Final Thoughts on the ELB 1200
The Elinchrom ELB 1200 Pack Pro To Roll Kit is more than just a lighting solution. It's a commitment to your craft. With its powerful performance, durability, and exceptional lighting capabilities, it's an investment in your creativity and your career.
If you're a creative professional looking to step up your game, the ELB 1200 comes highly recommended. It's versatile, reliable, and just waiting to make your talent shine.
Ready to Elevate Your Craft?
If you're ready to take your craft to new heights, consider the Elinchrom ELB 1200. Click here to explore this remarkable kit. Take a leap of faith, and let your talent shine brighter than ever before!